As most of you will be familiar with, Facebook's overhaul of the timeline layout for personal pages was done in October last year, and while there will always be haters, it was received quite positively. Check out our write up on personal Facebook timeline features here.
This morning Facebook launch the timeline for places & pages. So what does this mean?
The Good
Pages now have a big chunk of screen real estate at the top of their page in the form of the cover image. Brady Dyer Photography, our first client to make the switch (it's optional till 31 March) has used this space to showcase the latest portfolio from his website.

There is now a new admin panel which seems to be a great place to view all the interactions with users of your facebook. At first glance this is a great improvement over the previous design.
Asides from these two, the timeline view seems to have all the other goodies that personal pages do.
The Bad!
The biggest drive to Facebook pages has always been tabs, A place where you can interact with your users (even if they haven't liked their page). This seems to have been deleted entirely, and there is now no way to specify a landing tab! Hopefully this will be changed over time, but we see this as a very big step backwards. We build entire marketing plans around facebook pages, and the tabs and facility to choose a landing tab is a VERY big part of that.
Long profile images were a great way to get a message across, while these have been ditched is slightly bad, now having the large cover image space at the top of the page more than makes up for it – but is still worth mentioning that gone are the days of nifty long profile images.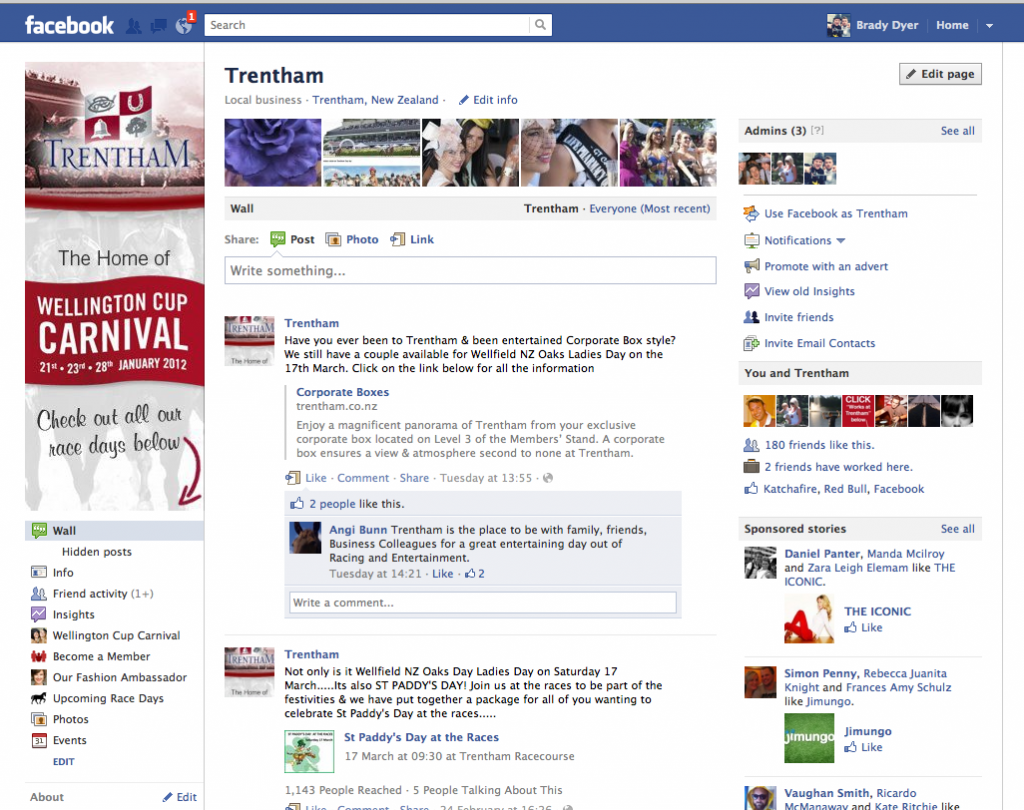 « Building a whole website on the way to Australia Facebook cover image size dimensions (width & height) »